Are you thinking of selling and would like to know what your property is worth?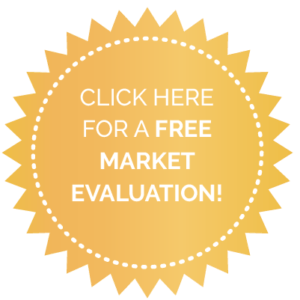 I would love to help you with that! I offer a free market evaluation to any property owner that is trying to determine the value of their property. Just click on the following link to get started. I will prepare a market evaluation based on the information you provide and then will get in touch with you to discuss the results.
Marketing & Promotion via Video, Social Media and Our Websites
ARE YOU THINKING OF SELLING?
Let me help you market your house and acreage with the use of the highest quality professional video tours and photographs.
As you know, the methods of marketing properties have changed dramatically over the past few years. The use of social media and professional high quality video for virtual tours are cutting edge tools that I utilize to market and promote the properties that I have listed. Buyers are more sophisticated than ever and the internet has become the key tool for helping them find their dream property. This makes it more important than ever for a prospective Seller to look for a realtor that is using the most innovative marketing strategies… the greater the web exposure, the higher the interest, which in turn results in a higher sale price for the Seller. Front line professional videos have proven to be super effective at catching the attention of Buyers. I have challenged myself to stay informed of each significant change as it happens and I strive to continually update and educate myself on behalf of my clients. And through the reciprocity that is offered by the Fraser Valley Real Estate Board, I am able to network with thousands of other websites to market and promote my listings.
My Unique Automated Internet Marketing System Online Presence: Available 24 hours a day!
My online marketing system allows me to make information accessible 24-hours a day, and to respond immediately and directly to each and every prospective buyer. From my website, prospective buyers can get information immediately about your home. They can access my site 24 hours a day and view your property listing! Through my Personal Home Search, your listing will be sent by email to every prospective buyer in my database, where your home meets their criteria. Plus it will be emailed automatically to future prospective buyers as well.
Pricing Your Home
When you think about it, there are several other homes for sale competing with your home. I will help you determine a selling price for you home that will be bring you the best final sale price while still being competitively priced in the current real estate market. Selecting the right selling price is key to attracting qualified buyers. I will do research on homes and acreages that are similar in design and layout as yours and then compile that information into a Comparative Market Analysis (CMA) report.  The CMA  will show you the range of sale prices of acreages in your area.  If you are interested in finding out what your property is worth, I would love to help you with that.  If you click on the link (its a box) that is on the right side of this page, it will take you to a form that will allow you to fill out some quick information about your home.  Once you are done and have submitted your form, my website will notify me of your request and I will be in touch as soon as possible.  And please know that there is no obligation or fees involved… this is a complimentary service that I offer to all of my clients.
Offers, Negotiations and Closing
Once the list price is decided, it will be time to actively market and promote your property.  Offers from prospective buyers should result in a short period of time and the negotiation process will begin. I will work diligently on your behalf, striving to get you the best possible sale price with least possible conditions.  Once an offer is accepted, the Buyers will start to do what is necessary for them to remove their conditions from their offer.  Once they completed this, they should be removing those conditions and the offer will become a firm purchase contract.  At this point, congratulations are in order!!  Your property will be viewed as sold and it will be time to start getting the paperwork in order.  Your solicitor and accountant will begin preparing the documents necessary to transfer the title of your property from you to the new Buyers.  The signing of the paperwork and transfer of title is done on Completion day and keys are given over on Possession day.  
Every Step Of The Way…
Remember, I will be working for you every step of the way to make sure that you get the highest possible price for your home in the shortest period of time.  I feel that effective open communication is key to a smooth real estate transaction and I am committed to keeping my clients informed of what is involved in each step of the sales or purchase process, from start to finish.
Request a Property Evaluation today!