Meet Susanne Walton – Your House & Acreage Specialist
My Story…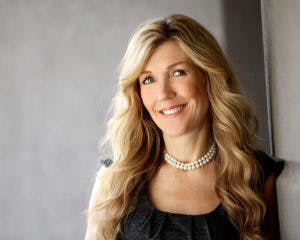 I was born and raised in Abbotsford, where I had the privilege of growing up on a beautiful 5 acre hobby farm. My
childhood was filled with riding horses or dirt bikes and building forts in the back fields of my family's acreage. My father and his family bought a tractor dealership in town and from early on, I grew to share my family's passion for farming industry. By watching and listening to how my father and his brothers ran their tractor business, I was able to see firsthand how important it was to treat every customer with respect, honesty and integrity.
From early on, I knew that my heart was in the Sales and the Customer Service industry. After graduating, I enrolled in the Sales and Marketing Program at B.C.I.T. I learned so much at B.C.I.T and upon completion, I began my career as a Real Estate Agent in Abbotsford. I loved the dynamics of the Real Estate industry and focused my energy on making sure my clients received the same excellent customer service that my father had shown to his clients throughout his years of operating his tractor dealership.
I met Greg while studying at B.C.I.T. and we married shortly after our graduation. When the time came to start our family, I decided it was best to leave the Real Estate industry to raise my children. While being a stay at home mom, I started my own part time business selling environmentally friendly cleaning products. I have always loved the outdoors and I deeply appreciate the breathtaking beauty of nature and our planet. I am very passionate about doing my part to save and preserve our Earth for the future generations. I had eight wonderful successful years with my green cleaning company, making excellent customer service and building lasting client relationships a top priority.
Why I am Different…
As my children got older and more independent, I felt that it was the right time to get back into the Real Estate industry. I wanted to combine my love of nature and living in the country with my passion for Real Estate, so I decided to focus on and make hobby farms, acreages and estate properties my specialty. House and acreage properties in the Fraser Valley are now my primary focus and I am excited to offer my clients extensive knowledge, expertise, market insight and cutting edge marketing strategies specifically geared to this sector of the real estate market. Whether buying or selling, I am committed to provide my clients with excellent customer care, promising to treat them with respect, honesty, integrity and professionalism throughout their real estate experience. My goal is to meet and exceed the expectations of each of my clients and to create lifelong lasting relationships. I will ensure that each of my clients feels highly valued, and that their transition to their new home is a very positive, smooth and rewarding experience. "I value each of my clients. My passion is to help them find their dream property or to assist them with the sale of their home acreage."
In My Free Time…
I love spending her time with my family and friends. Greg and I am an avid sports and outdoor enthusiasts, and we really enjoy watching and cheering on our daughter's basketball team and our son's hockey team. In the summer, my family likes to spend time on the lake in Osoyoos or on the beach in Birch Bay Washington. I am also actively involved in the local community and my church, and I volunteer my time for charitable causes and organizations that are involved with helping those that are less fortunate in our world.
I look forward to meeting you. Call or email me today!